Shopping Cart
Your Cart is Empty
There was an error with PayPal
Click here to try again
Thank you for your business!
You should be receiving an order confirmation from Paypal shortly.
Exit Shopping Cart
Monica Lammers (a.k.a. gypsumgirl)
Small Business Freelance Content Writer
| | |
| --- | --- |
| Posted on January 5, 2014 at 9:40 AM | |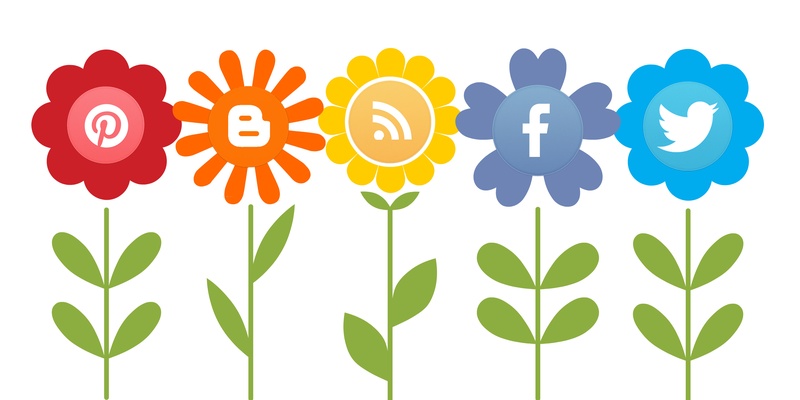 Small businesses do not always have enough human resources to manage an entire menu of social media network sites.  This leaves many of the companies in a catch-22.  They know it is best company practice to include social network presence in their business plan, however, they do not necessarily have the resources to get it done.  
One thing to keep in mind is that businesses do not have to be on every single social media networking website.  Each one actually caters to a different primary audience.  Companies with limited resources can select just one or two platforms to penetrate.  
In order to determine the best social network for your company, identify your primary target audience.  What demographic are you focusing on?  Who do your products and services appeal to the most?  Once a primary audience is identified, consider the social network user demographics and build your presence on those platforms.
Facebook
This globally popular social network reaches 66% of all online adults.  Facebook, by far, has the largest user base of any network.  In terms of demographics, it also covers the broadest range.  If your company appeals to a wide audience, then Facebook is a must-have.  Even a business with a narrow, niche audience can build a presence on this versatile platform.  Since people tend to spend more time on Facebook than any other network, it may be wise to have a Facebook presence regardless of the audience.
It is highly recommended that businesses use Facebook to stay in touch with their clients.  The best customer service stems from listening to the conversations out there and responding to them.  The network provides a great venue for companies to gather information, find out what people are saying about them, and making positive changes to improve their products and services.  It is best to make four to six Facebook posts a week to keep clients interested.
Twitter
If your company caters to a younger crowd, Twitter is a must-have social network for small businesses.  Over 27% of all Twitter users are between 18 and 29 years old.  Youngsters spend much of their time tweeting their likes and dislikes.  This has major implications for businesses that target the age group with their products and services.
Hashtags and location tags make it easy to organize conversations and find threads about the same topic.  Rather than announcing sales and trying to pull in customers, it is best practice to find threads of conversations about your business industry, or your company itself, and join in the conversation.  Build a relationship and attract people to your company rather than begging them to engage.
For companies looking into building a presence on Twitter, it is best to plan on sending out between eight and ten tweets a day to engage with potential customers.  This can be time consuming, but certainly well worth it.
LinkedIn
For companies looking to engage with customers who are middle-aged and well educated, LinkedIn is the place to go.  Although only roughly 20% of Internet users are currently registered, the ones who have accounts are actively engaged.  About 47% of LinkedIn users are 30 - 64 years old, and 34% of the total population earn $75,000 or more annually.  Over a third of them have earned a college degree.
LinkedIn is a perfect platform for companies who have a highly educated, business-minded audience.  It is also great for businesses who need to network with others in the industry.  The network allows you to share information and ideas about the industry with others who have an investment in the same field.
Pinterest
If your company targets women, Pinterest is a network that you need to build a presence in for success.  Only 12% of all online adults use the visual network, but almost 20% of all online women have a board.  Small businesses such as restaurants, designers, artists, and craftspeople have built a niche on this image-based social network.
As a place to share visuals, small businesses can easily post photographs depicting their products and services.  They can also post pictures that align with their business philosophies.  Pinterest is the ideal place to build your brand, highlighting images that represent your company.
Categories: None
/