Shopping Cart
Your Cart is Empty
There was an error with PayPal
Click here to try again
Thank you for your business!
You should be receiving an order confirmation from Paypal shortly.
Exit Shopping Cart
Monica Lammers (a.k.a. gypsumgirl)
Small Business Freelance Content Writer
| | |
| --- | --- |
| Posted on December 16, 2013 at 11:25 AM | |
There are many eye-catching, wildly-engaging websites out there on the Internet, and then there are those that come across as blah, to say the least.  There is a fine line between too much visual stimulation and not enough.
Take a moment and go back to your website and ask yourself...is there too much going on or is it extremely dull?  Usually, small business websites sit somewhere in between.  In order to make sure you have just what you need on your website -- not too much and not too little -- consider the 10 elements suggested below.
1.  A simple, informative website address.
One of the biggest mistakes website SMB owners make is giving it a fancy name and address.  The best ones provide the business name and maybe, if it doesn't make the address too long, what it does.  The best way to think of your website name and address is to think about your brand.
If at all possible, it is best to use a .com address, as that is what people are accustommed to typing in for businesses.  They have trained their brains to process businesses as .com entities.
2.  A clear description.
Directly on the home page, make sure you are providing readers with a clear summary of the products and/or services your company provides.  Make sure the description is quick and easy to read as people will click away from and abandon websites that are too wordy.
Beyond the summary, it is a good idea for you to include a clear, detailed description of your business in the About section.  One thing that you want to make sure you do with the About section is to include as "you" as many times as "we".  This means that rather than saying, "We can redesign your kitchen for you," it sounds better to state, "You can depend on our expertise to design a kitchen that meets your needs."
3.  Contact information that's easy to find.
Make sure it is easy for customers to contact you from any page of your website.  Ideally, there needs to be links to the contact page from every other page.  This will make it easier for customers to get in touch with you.  If contact information is hard to find, customers are apt to abandon your website and land on a competitor's instead.  Unfortunately, with customers expecting on-demand service, it is easy to lose customers if contact information is hidden away on a secondary or tertiary page.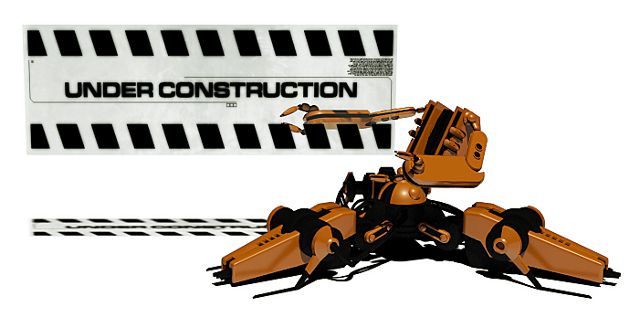 4.  Pages that are easy to navigate.
It is important for customers to be able to navigate through your website efficiently.  They do not want to spend a whole lot of time clicking through the same pages in circles to find something.  They need direct access to all the pages from every other page so they can go back and forth seamlessly.  Taking the time to clearly lay out the site's navigation map is very worthwhile.  The less clicks to get to information, the better.
5.  A call to action.
With so many competitors in the market, it is important to include some sort of call to action on the home page.  The action could simply be signing up for a free quote, downloading online coupons, or checking out the sales and discounts.  When these calls to action are highlighted in colorful letters or placed on buttons, customers are more apt to click on them.  By all means, make them stand out from the rest of the page.
6.  Customer testimonials say it all.  
People listen to others, whether they know them or not.  Customer reviews and testimonials will go a long way when people are trying to decide whether to give your company a shot at business.  The testimonials help you build trust with your current and potential clients.  Besides, people always want to hear stories from others so they can compare their experiences and tell their own as well.  By nature, people are social that way.
7.  Fresh, updated content.
Don't let your content go stale.  You can quickly lose clients if your website sits and is not attended to regularly.  Your website is often the first impression people get when they are considering doing business with you.  A regularly updated blog can be enough to keep customers coming back.  It is important, however, to also consider switching up some of the articles and content on various webpages as well.  New information added on a regular basis will keep customers engaged for longer periods of time.
8.  A reader-friendly style and layout.
Most Internet users have very short attention spans and want to be engaged while they are on your website.  They want to navigate through friendly layouts that are easy on the eyes.  Make sure the different items on your page are easy to read and the information is laid out so that the readers' eyes flow smoothly from item to item. 
When readers first arrive at a website, they tend to scan the page first before zeroing in on certain information.  This is important to consider as it would imply that colored and different-sized text need to be used to highlight different segments.  Readers enjoy short paragraphs with headers, bullet points, and important words that are bolded or highlighted somehow.
9.  Know SEO basics.
It is very beneficial for you to know your SEO basics.  Getting on the first page of search engines can make a huge difference.  It could even make or break your company.  The correct keywords need to be used, along with plenty of links.  Images and videos can also help drive more traffic to your company's website.
10.  Find a secure hosting platform.
All your content needs to be secure, as well as potential client infornation that may be stored on the website.  It is crucial to find a trustworthy hosting company to present your website.  Staying one step in front of the hackers is always a good idea.  You don't want to lose customers because they don't trust your IT or content management system.
With all these elements in mind, it is perhaps time for you to reconsider your website and see if you need to refresh it at all.  Is it time to give your online presence some attention?  Let me know if you need any help!  
Categories: None
/